Investigation concerns minister's decision to block rescue ship from landing in January
Far-right politician Matteo Salvini, and Italy prime minister have been placed under investigation over the detention of 47 migrants.
Mr Salvini said he was once again under investigation for alleged false imprisonment on Monday after a dispute earlier this year over whether the interior minister and Lega party leader should be tried over the detention of 177 asylum seekers last August.
The current case concerns the decision to prevent migrants from leaving a Sea-Watch rescue ship, which rescued them off the coast of Libya, on 19 January.
Deputy prime minister Luigi Di Maio and infrastructure minister Danilo Toninelli, also face charges with Mr Salvini and Mr Conte.
The 47 migrants were forced to wait off the coast of Sicily for more than a week after the ship was denied the right to dock in Palermo the right to dock in palerma, inspiring an emergency appeal to the European Court of Human Rights and criticism from the, United Nations.
The Sea-Watch ship was only allowed to dock after other European countries agreed to accept the migrants.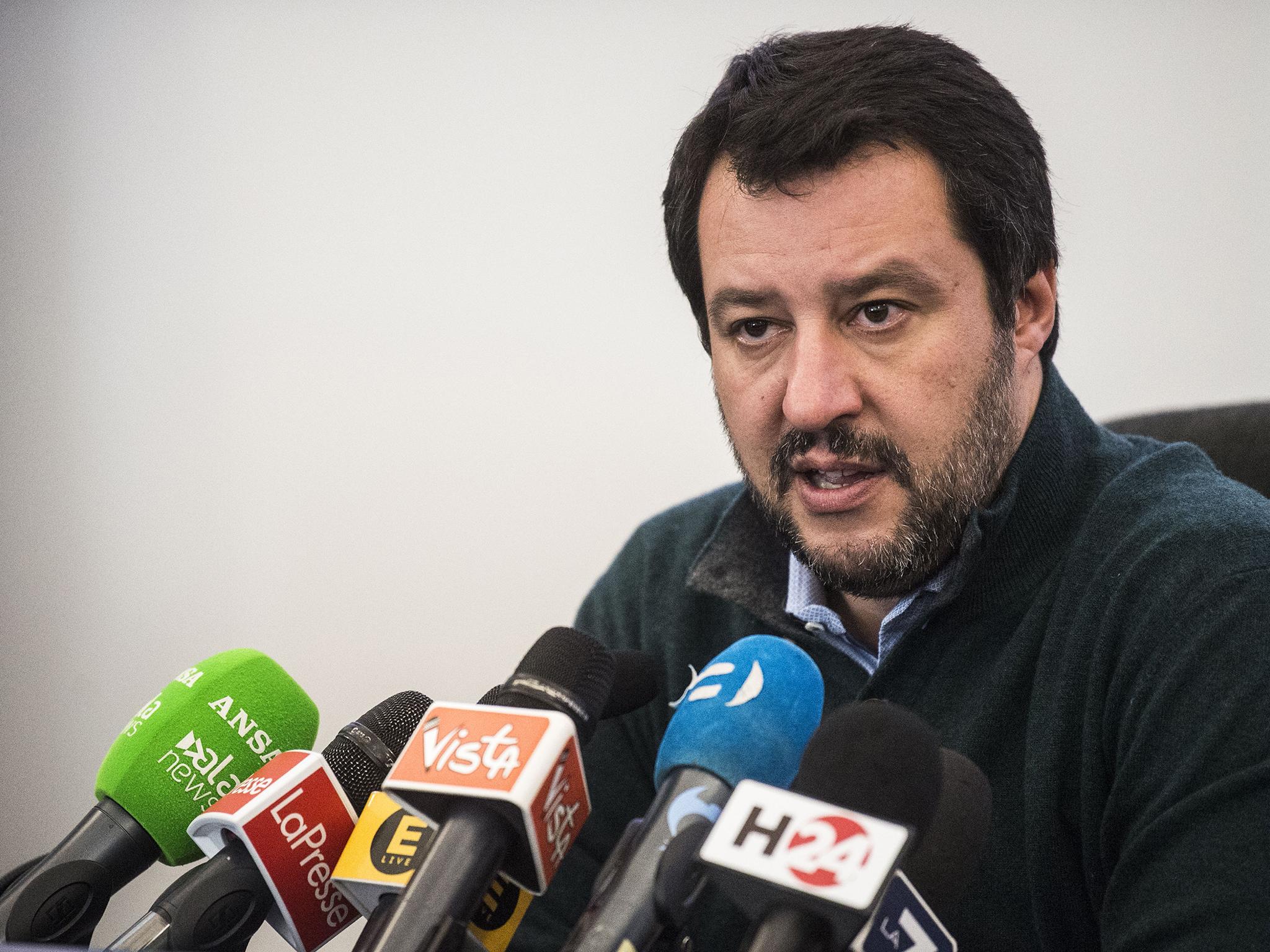 In March, senators stopped a criminal case against Mr Salvini for blocking a rescue ship in August after an Italian court ruled that he should be tried.
Mr Salvini has repeatedly clashed with rescue ships and accused charitable organisations of aiding and abetting illegal immigration.
"I am under investigation again, but as long as I am the interior minister, the government colleagues can say what they want, the Italian ports remain closed," he said, maintaining his hardline stance on immigration.
"Another 18 criminal proceedings can be opened, I don't change my mind."
Before the senate vote on Mr Salvini's case in March, Mr Conte and Mr Di Maio, who leads the Five Star Movement (M5S), formally defended the minister.
"If Salvini is responsible for the seizure [of the boat] then the whole government is responsible," they said in a statement.
Giorgia Linardi, a spokesperson for Sea-Watch in Italy, said the organisation had worked within the law and was unjustly detained.
"The detention on board for propaganda purposes cannot once again be unjustified, because it is protected be politics," she said.
"People fleeing Libya must be rescued and protected, not exploited."
The court will reportedly have three months to decide whether the four politicians should face trial.
If they decide to bring charges, the senate will vote to decide whether their parliamentary immunity should be removed