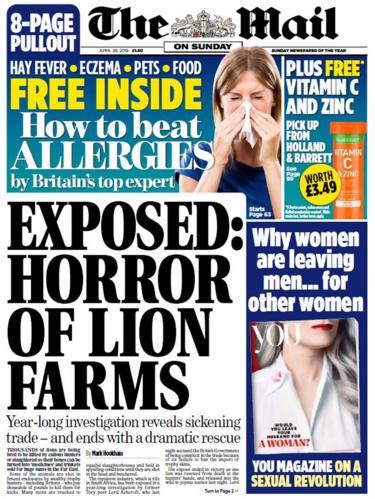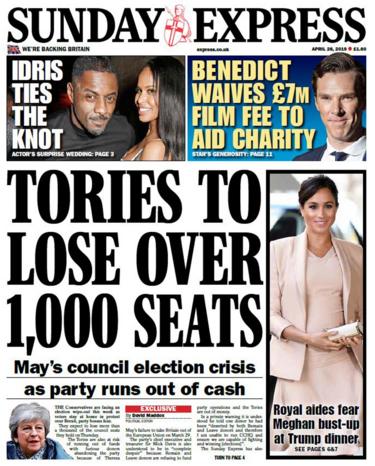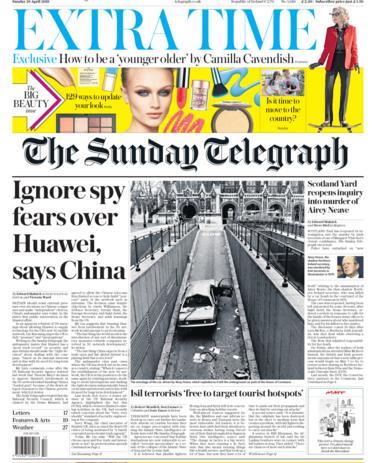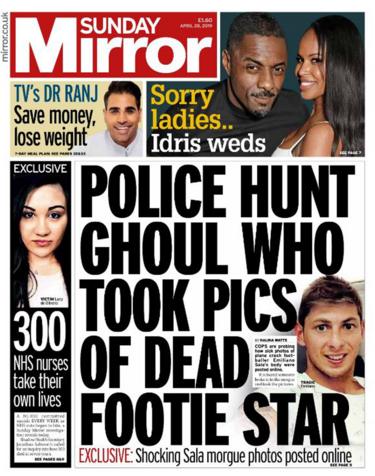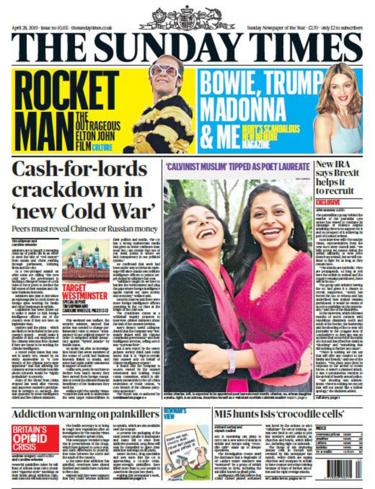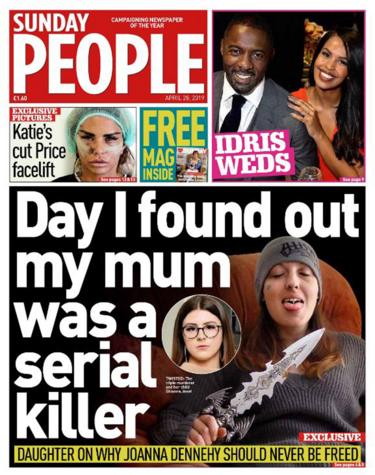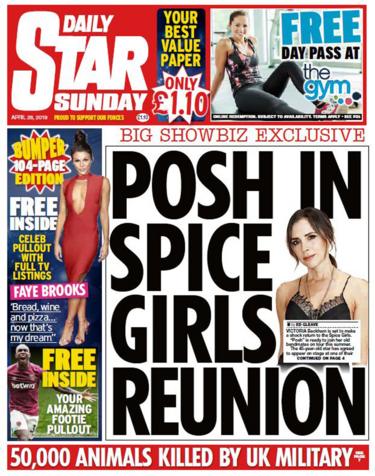 The Sunday Telegraph leads with an intervention by Beijing in the row over the potential involvement of Chinese company Huawei in building Britain's 5G mobile network.
The paper reports that the Chinese ambassador to the UK has urged the government to resist external pressure over decisions on Chinese companies and make "independent" choices – an apparent reference to US warnings about allowing Huawei to supply technology.
The ambassador has written an article for the paper insisting that Huawei has a "good track record" on security.
According to the main story in the Sunday Times, a report states that Huawei is nearly 99% owned by an entity answerable to "a core branch of the Chinese party-state apparatus" – and allowing the company access to the mobile network would be "highly prejudicial" to security.
The paper says the report – by the Henry Jackson Society think tank – warns that it's "high-to-certain that Huawei acts on behalf of China's intelligence organs".
The paper also says the government is backing a change in House of Lords rules to force peers to declare the full extent of their Russian and Chinese business interests.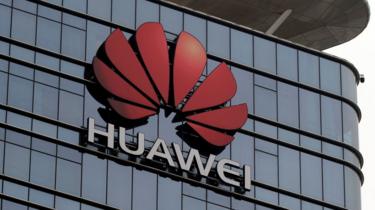 According to the Mail on Sunday, thousands of lions in South Africa are being bred to be killed by callous hunters, or slaughtered so their bones can be turned into medicines and trinkets sold for huge sums in the Far East.
The paper says some of the animals are shot in fenced enclosures by wealthy trophy hunters who pay thousands of pounds to kill them for kicks.
For its main news, the Observer reports that Labour is to force a Commons vote on declaring a national environmental and climate change emergency, as confidential documents show the government has spent only a fraction of a fund allocated to support clean air projects.
The paper says the move will place Conservative MPs under pressure to back the plan or explain why they refuse to do so.
The Sunday Mirror declares its support for halving carbon emissions within the next 10 years.
But the Mail on Sunday warns that while there needs to be proper concern for the future of the planet, rigid adherence to abstract targets and top-down dogmas will strangle the economy.
The Sunday Mirror also reports that more than 300 nurses took their own lives between 2011 and 2017.
According to the paper, at one point, a nurse was committing suicide every week – with the figure overall nearly a quarter higher than the national average.
The paper says victims' families have called for early mental health training and support for young nurses – and an end to a bullying culture that leaves them afraid to ask for help.