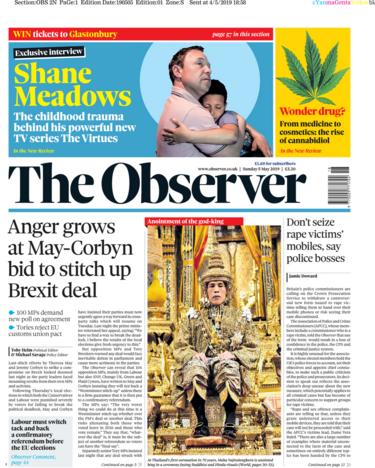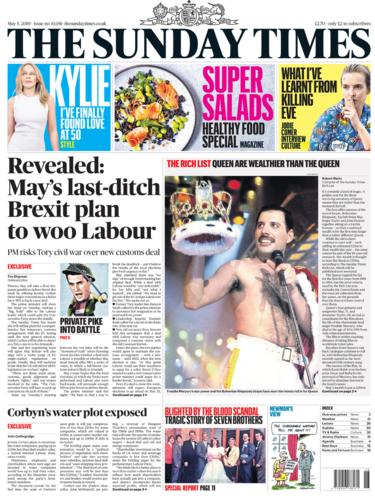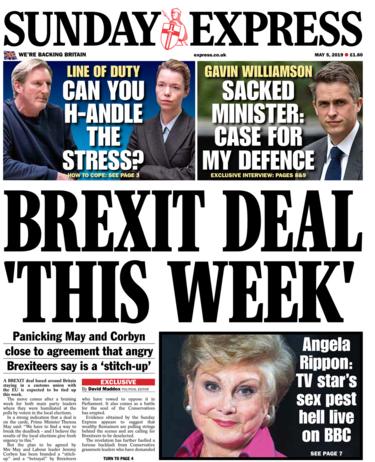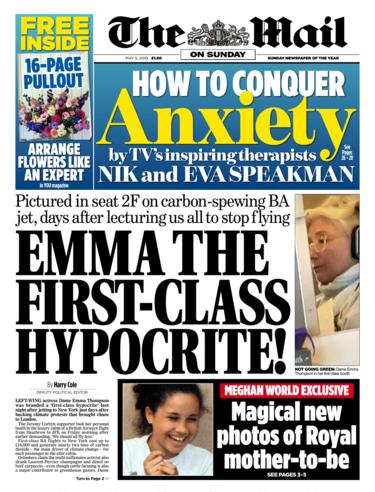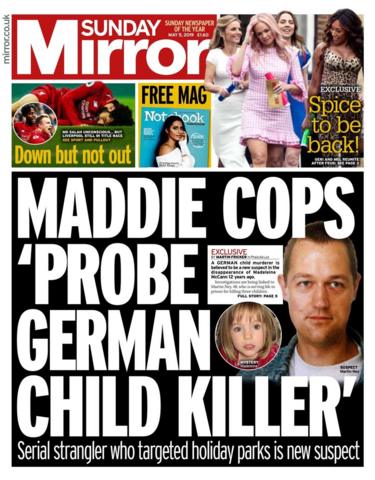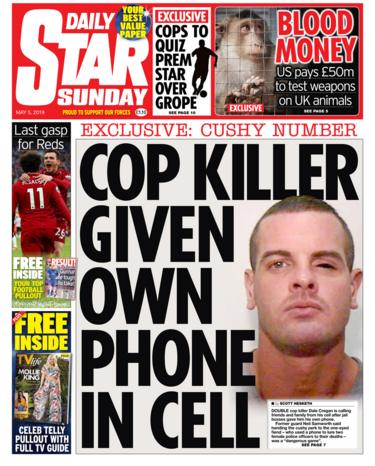 There's widespread coverage of Theresa May's message to Jeremy Corbyn that it's time to "do a deal" on Brexit.
Her appeal to "come together in the national interest" and compromise to "get Brexit over the line" is made in a piece in the Mail On Sunday.
The Sunday Express suggests Brexiteer MPs have condemned the idea of such a deal as a "stitch-up" and a "betrayal" – and promise to oppose it in Parliament.
The Observer agrees that the plan looks "doomed" and speak of both party leaders facing "mounting revolts from their own MPs and activists", with 104 opposition members said to have written to them to demand a guarantee that any deal would be subject to a confirmatory referendum.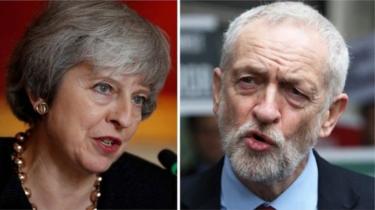 Writing in the Sun On Sunday, the former Brexit Secretary, David Davis, cautions the prime minister against making a "pact with the devil" to "simply to wish the problem of Brexit away".
He warns that failing to respect the Brexit vote, following the "clear message" sent by the local election results, would be "suicidal" for the Conservatives.
The chairman of the Tory backbench 1922 Committee, Graham Brady, is equally concerned in the Sunday Telegraph: "The temptation to do whatever is necessary to secure some kind of Brexit agreement…must be resisted" he argues.
He adds: "The price could be a catastrophic split in the Conservative party."
The former Defence Secretary, Gavin Williamson, hits back in the Sunday Express following his sacking over claims he leaked top-secret information.
He tells the paper that suggestions he revealed details of the government's future dealings with the Chinese tech giant Huawei were part of a "slapdash witch-hunt" triggered by "political score settling".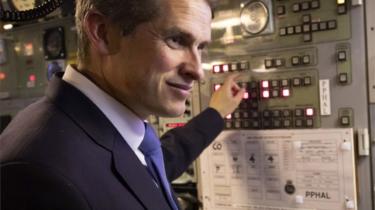 He insists he's "getting hanged for something" he didn't do, saying he would have welcomed a criminal investigation to clear his name.
The Independent online reports that head teachers are "being subjected to death threats amid a rise in attacks and aggression from parents and pupils".
It says members of the National Association of Head Teachers have signed a motion urging government action, warning that social media is allowing parents to abuse staff directly.
The Venezuelan opposition leader, Juan Guaido, gives an exclusive interview to the Washington Post, acknowledging that he made errors in attempting to stir up a military uprising.
He admits that he overestimated the level of support he has among the armed forces.
Mr Guaido says he would consider any offer of US help, but that any military support would have to be alongside Venezuelan forces opposed to President Maduro.