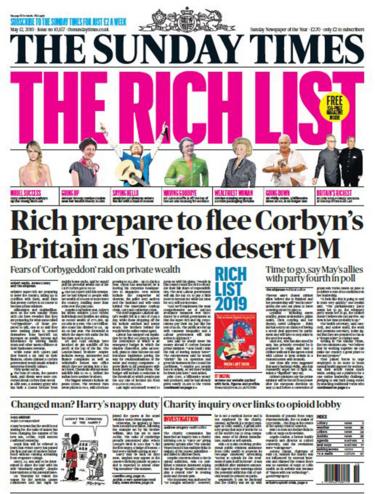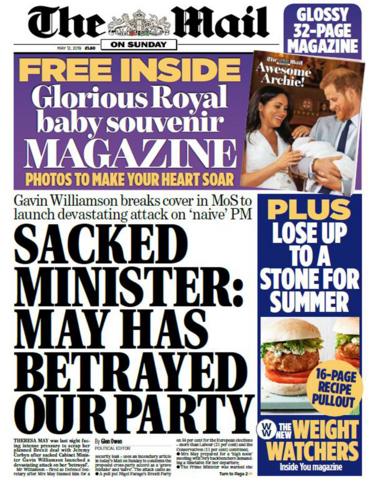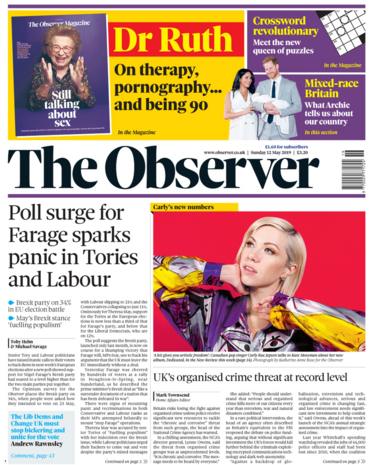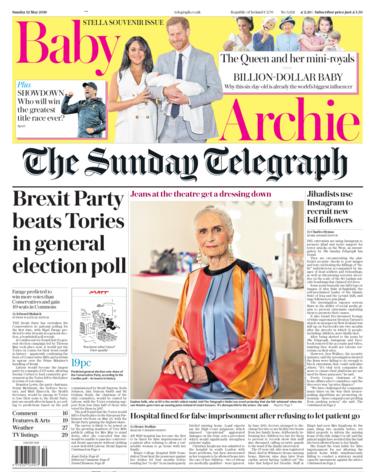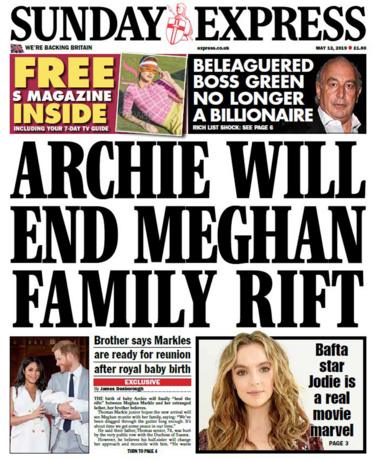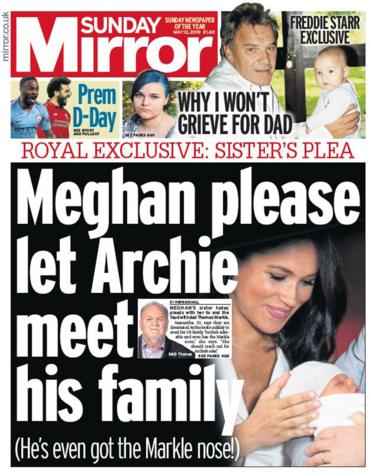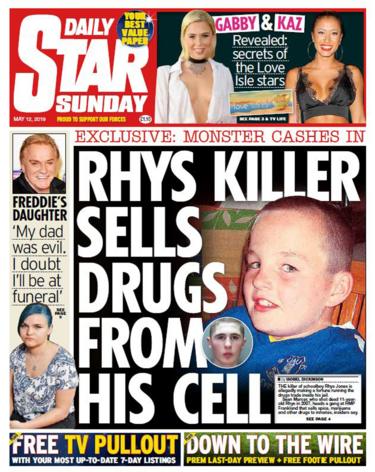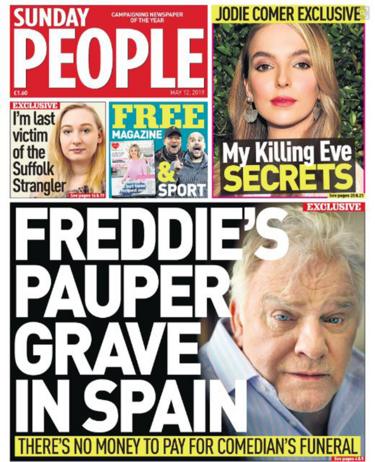 "May has Betrayed our Party" is how the Mail on Sunday sums up Gavin Williamson's criticisms of the prime minister's Brexit strategy.
The paper says the sacked defence secretary uses an "incendiary" article to launch a "devastating" attack on her decision to seek a compromise deal with Labour.
The Mail is among a number of papers to highlight recent polling that puts the Brexit Party ahead of the Conservatives.
The Sunday Telegraph describes the survey results as a "bombshell".
In an editorial, the paper says the Conservatives are facing electoral annihilation but, incredibly, the party leadership seems oblivious.
The apparent surge in support for the Brexit Party has sparked panic in both Tory and Labour ranks, according to the Observer.
It says the polling suggests the Brexit Party is now on course for a "thumping" victory in the European elections.
The former Education Secretary, Justine Greening, is quoted as saying that ducking difficult decisions on Brexit has fuelled populism.
Writing in the online edition of the paper, Tony Blair calls on Labour supporters to vote, even if they choose a party more in favour of Remain than Labour.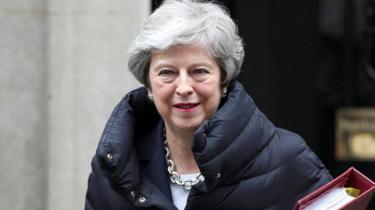 The Brexit Party leader, Nigel Farage, tells the Sunday Telegraph that party members will be given access to an app, which will allow them to have a direct say in the decision-making process.
The paper says it is an echo of the online platform used by the populist Five Star Movement in Italy to engage activists.
The Sunday Times claims some of Britain's super-rich are preparing to leave the UK amid fears of a Labour victory at the next general election.
As the paper publishes its "rich list" of wealthy individuals, it says one in 10 of those who responded to questions said they are making plans to protect themselves from higher taxes under Jeremy Corbyn.
The Sun carries pictures of the radical preacher Anjem Choudary allegedly on an unsupervised walk late at night.
The paper claims the preacher, who is subject to strict conditions, was allowed to roam the streets after being released to a bail hostel six months.
According to the Sunday People, the comedian Freddie Starr could be buried in a pauper's grave.
It quotes the celebrity's carer who looked after him at his Spanish home where he died, saying there may not be enough money to pay for his funeral.
And finally, royal fans will be much relieved by the story on the front page of the Sunday Times.
Sources have told the paper that Prince Harry has passed the first real test of modern fatherhood: by changing Archie's nappy.
Related internet links
Daily ExpressDaily MailDaily MirrorDaily StarDaily TelegraphFinancial TimesGuardianIndependentMetroMorning StarSunTimesThe i