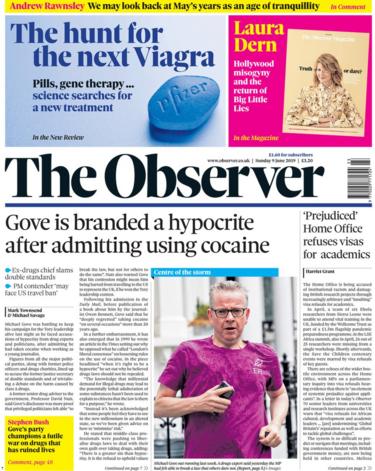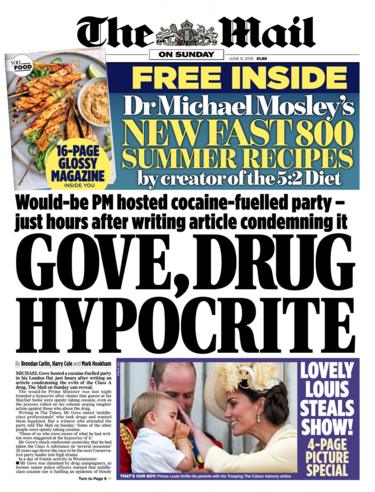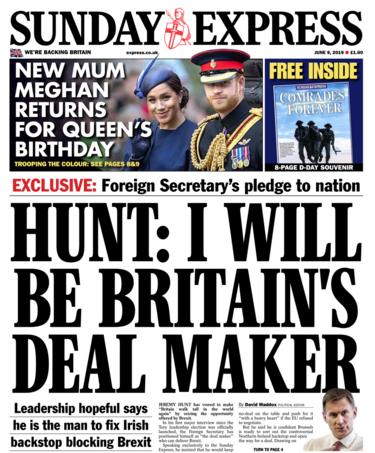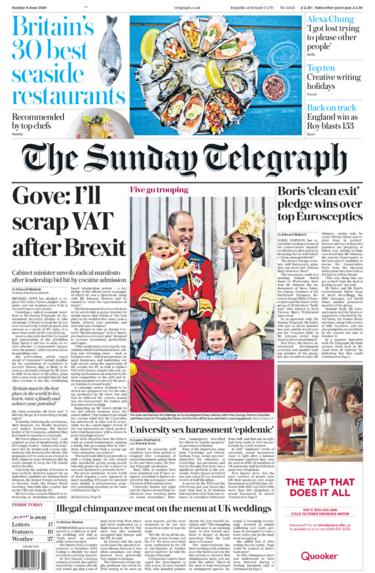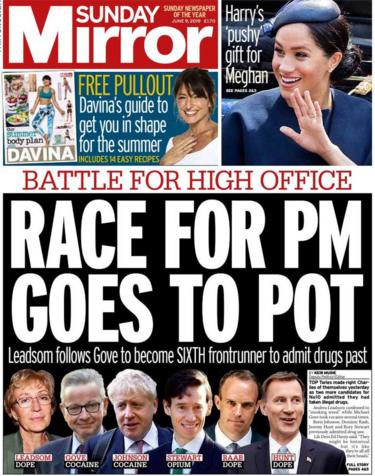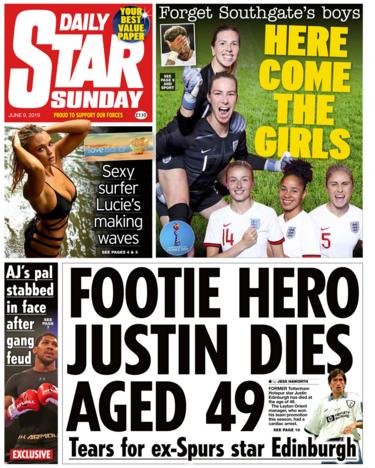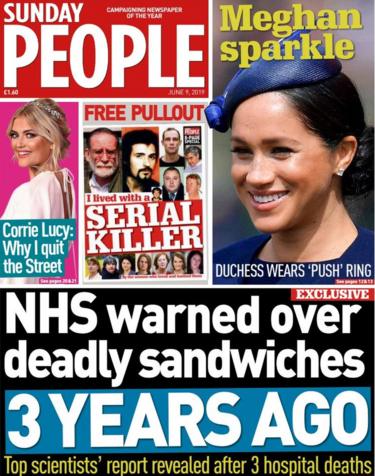 Conservative leadership candidates are paraded on most front pages – but Michael Gove is the most prominent, following his admission that he took cocaine before he became an MP.
The Sunday Mirror has a picture of six candidates who have admitted to having taken drugs in the past. "Race for PM goes to pot" is the headline.
For the Mail on Sunday, the environment secretary's revelation throws the contest into high drama. It says it prompted a chorus of criticism from campaigners who highlighted how an "epidemic" of middle-class cocaine use is fuelling appalling gang violence and organised crime.
The Observer quotes a former senior drug adviser to the government, Prof David Nutt, as saying Mr Gove's disclosure is more proof that privileged politicians feel able to "break the law, but not for others to do the same".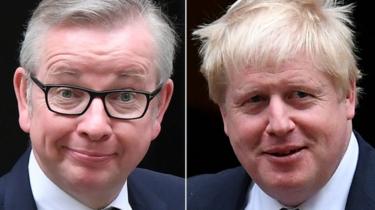 The Sunday Telegraph also features Mr Gove in its lead story, but focuses on his pledge to look to replace VAT with a "lower, simpler" alternative and cut business rates.
According to the paper, sources have also indicated that he would halt construction of the high-speed rail network, HS2, in order to review whether it represents value for money.
It says Mr Gove's intervention is likely to be seen as a dramatic attempt to shift attention from the cocaine revelation back to his policy plans.
The policy plans of Mr Gove's leadership rival, Boris Johnson, make the lead for the Sunday Times. In an interview for the paper, Mr Johnson says he would "retain" the £39bn divorce payment demanded by Brussels until he gets a better deal.
He says he would combine a tough line on Brexit with a full-throated return to One Nation Tory policies at home.
Another of the candidates, Jeremy Hunt, is the subject of the lead in the Sunday Express. It says the foreign secretary has positioned himself as "the deal maker" who can deliver Brexit. He tells the paper that as an entrepreneur by background, he's done deals all his life.
The politicians vie with royalty for attention on the front and inside pages – with lots of pictures from the Buckingham Palace balcony following the Trooping the Colour ceremony. "Trump's gone, Meghan's back," the Sunday Times observes.
Prince Louis' energetic waving is widely captured – but the paper says his enthusiasm for the flypast was not matched by his brother, Prince George – who wore a "seen it all before" expression.
Finally, it seems there's been a huge rise in the number of festivals – catering to every interest – with organisers using the power of social media to spread the word.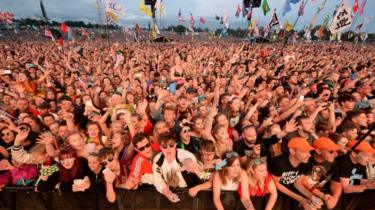 The Observer reports that numbers have doubled in the past year to more than 18,000. Food-themed festivals are the most popular – including one celebrating oysters. Also coming up are festivals featuring circus skills, scything, American trucks – and the UK's first rice festival.
The organiser of one of the events tells the paper: "People want human connection. Put a thousand people together, and they're bound to feel happy."
Related internet links
Daily Express, MailDaily MirrorDaily StarDaily TelegraphFinancial TimesGuardianIndependentMetroMorning StarSunTimesThe i